Who doesn't want their space to look all cute and homely? As a college student, decorating your dorm room or apartment can turn out to be quite a hassle. Luckily, Nashville-based interior designer Jenny Reimold is sharing her wisdom with us less-artsy folk.
Reimold's account blew up when her daughter started her sophomore year at the University of Alabama. When the mother of seven was done with her daughter's college dorm room, it looked nothing short of a bohemian paradise. Now that daughter Grace has transferred to the University of Central Florida, it's time for a whole new makeover – and this time, it's an apartment.
View this post on Instagram
Here are Reimold's tips for upgrading your college apartment. The mother-daughter duo accomplished these results in under 24 hours.
1. Pick A Color Palette That Speaks To You 
Reimold states that there's a whole psychology behind colors. For example, whites signify hope and blues help keep the aura less stressful. For her room, Grace opted for a cream, aqua, and salmon pink color palette.
She enjoys that these colors help keep her room light and airy but also allow for that pop of color you need for it to look appealing. Additionally, Reimold states that going all matchy-matchy won't give your room an elevated look.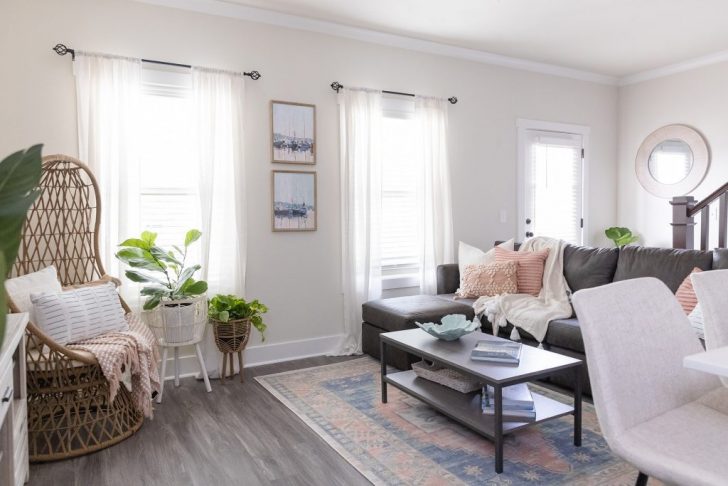 2. Do Your Best With What You Have
Since the duo had only 24 hours to seal the deal, there wasn't any time to order large elements for the house like a new bed frame or sofa – but, they made it work. Don't bust your dollars when you already have something in perfect condition already.
Instead, get a bedspread, comforter, and pillows that help elevate the vibe of the room. If you have a sofa that doesn't match the room's aesthetic, throw a throw blanket over it, coupled with a nice cushion set. The best combo is a trio of one plain cushion, one patterned, and one bright for a pop of color.
3. Balance Between Form And Function
When you're sharing a small place, it's not only important for things to look aesthetically pleasing but also for everything to function nicely. For instance, Reimold opted to switch the uncomfortable bar stools in the kitchen for HomeGoods' Herringbone swivel stools so the girls could eat in comfort at the kitchen counter.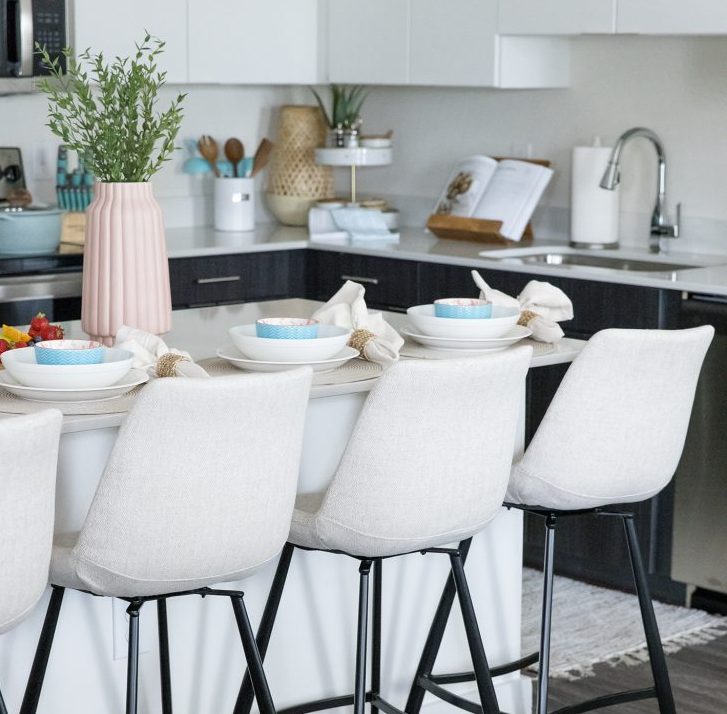 Wrapping It Up
If you or your child is off to college, this is a super fun way to make their new dorm or apartment give the comfort of home. You don't have to have a big budget for your space to feel like it's yours. Happy decorating!