For years now, we have known that there are many celebrities and top-earners who like to pay it forward. Stars- from the big or small screen- like to spread some kindness into the wolrd and help those around them whomay not have been given a fighting chance in the real world. While some celebs raise funds for their favorite charity, there are still others who have started their own organizations, solely dedicated to help those who need it the most. Scroll on down to read about thes amazingly charitable stars who have their own foundations, just trying to a little good in the world.
Miley Cyrus is dedicated to helping homeless / LGBTQ+ youth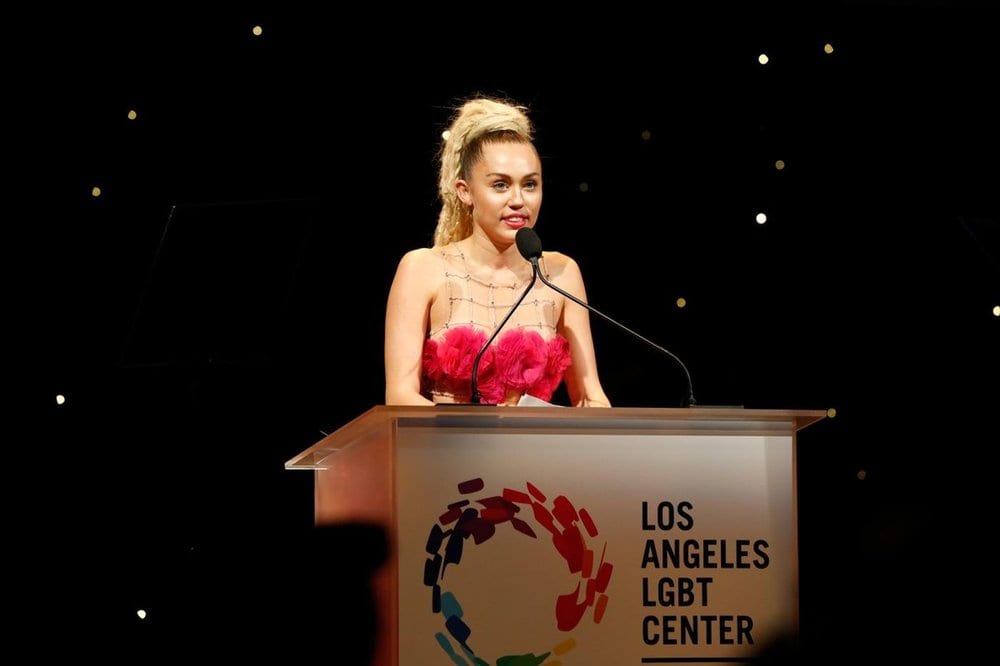 Miley Cyrus, the 'Wrecking Ball' singer, founded the Happy Hippie Foundation to support and help with resources needed by young homeless people and/or those folks who identified as LGBTQ+. As per the foundation's website, target areas include crisis response, basic requirments, support services for people's well-being, and awareness in public education to mobilize young people globally while bringing about change through awareness campaigns and fundraising.
Kanye West established a Foundation in his late Mom's memory
It was reported that the Kanye West-supported Foundation had to deal with some turbulent weather recently but it was West who started Chicago-based Donda's House in 2007, with Che "Rhymewest" Smith, his friend who is also a rapper, in Chicago to support aspiring local entrepreneurs and artists. Entertainment Tonight broke the news that the duo had a fallout over operational issues of the Foundation and that caused Smith to change its name to Art of Culture, Inc.
Matthew McConaughey encourages school students to have a healthy and active life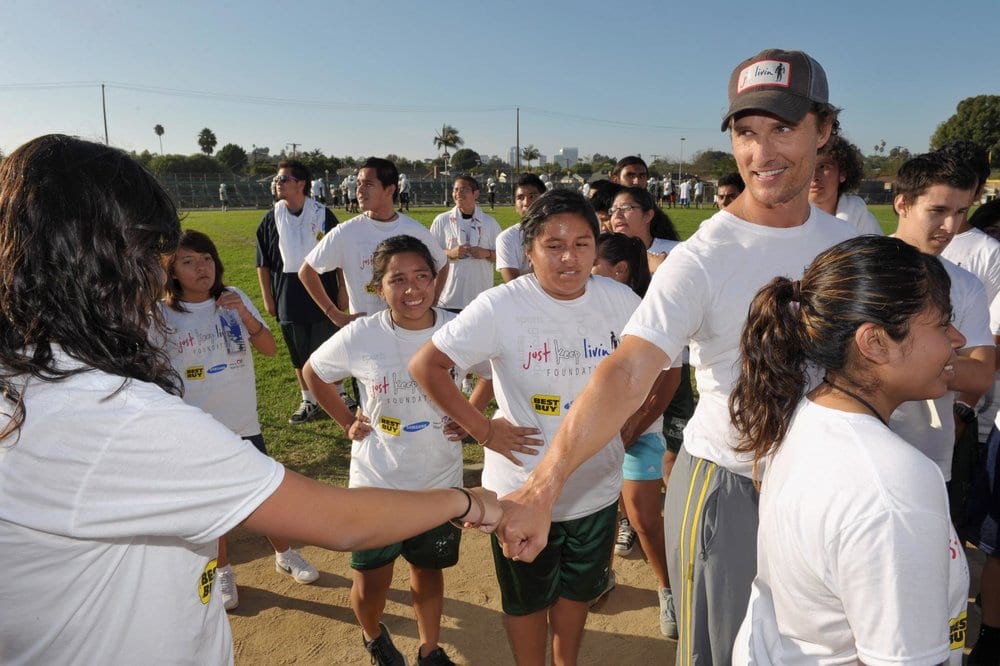 Matthew McConaughey believes that high school students should be encouraged to remain active and healthy and so McConaughey and Camila, his wife, started The Just Keep Livin Foundation which helps high school students to indulge in helpful and healthy behaviour. The Foundation emphasizes on 4 major aspects of wellbeing; service, fitness, wellness and nutrition to teach school-goers to take care of themselves and others around them.
Michelle Obama helps young girls get an education
The former First Lady of the US founded the 'Let Girls Learn' initiative in 2015 even as her husband was running the country from the White House. Her organization ties together the efforts of several government bodies such as the Department of the State and the Peace Corps to identify various obstacles that prevent girls from receiving the education they deserve; then it provides the resources to bridge that gap, incorporating available public education programs.
Eva Longoria believes in supporting her Community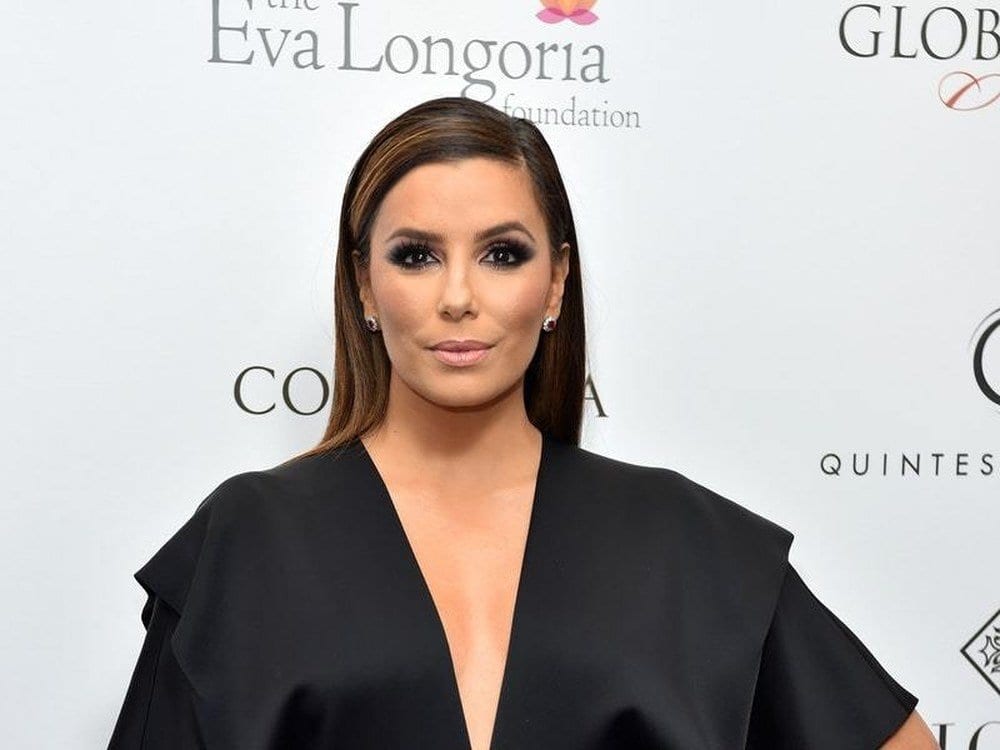 The Eva Longoria Foundation took roots in 2011 when Eva decided to support and help Latinas with the necessary resources to enpower her community, enabling them to reach their full potential through entrepreneurial and educational interventions. Her work includes parental support, mentorship programs, and STEM extracurricular activities, as the major action points.
Matt Damon wants impoverished communities to have access to clean water
In 2009, actor Matt Damon with co-founder Gary White established Water.org after merging their former foundation (the H20 Africa Foundation) and hopes to eradicate poverty by providing clean water to poor communities world-over, especially in countries like Indonesia, Brazil, Uganda, and others. Water.org had provided 12 million people with clean and safe water so far.
Ashton Kutcher works to end child trafficking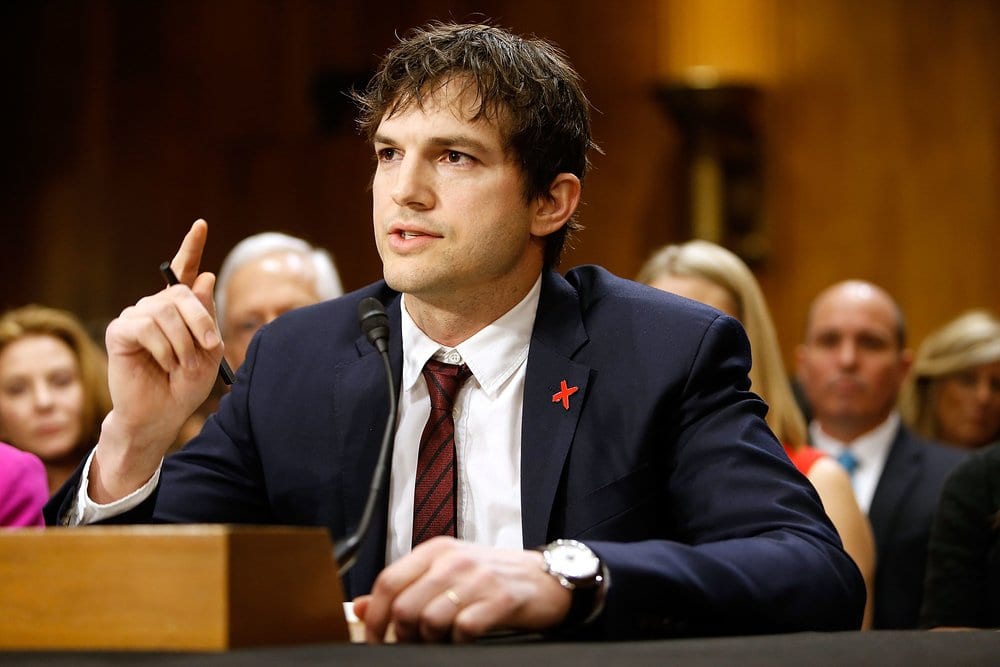 Thorn, a foundation started by Kutcher and his ex-wife, actress Demi Moore actively works along with law enforcement authorities, the government and other committed foundations to wipe out child trafficking by enabling technology to stop spread of illegal activities and materials. He delivered an emotional speech at the Senate in 2017 and provided suggestions on incorporating enabling technology to the government.
Leonardo DiCaprio is helping the planet
Leo is one of the most distinguised actors in our times, and to top it all off, he is also generous and charitable, more so than most celebrities. The Leonardo DiCaprio Foundation's work works on the major encironmental issues concerning oceanic conservation, wildlife, and climate change.
George Clooney takes a stand for war-impacted international communities
Not On Our Watch Foundation, started by Clooney, has it's focus on human rights of various international communities, focussing on the real-life struggles of those badly impacted by war. His Foundation urges the governments of countires like Myanmar, Darfur and Zimbabwe to help their own suffering people, besides serving as advocates for under-represented people. The members of the Foundation's Board include Brad Pitt, Matt Damon, and Don Cheadle.