Kris Jenner finally permitted us a glimpse inside her fabulous closet, and it is the stuff of dreams! The Kardashian matriarch invited Dee Hilfiger, who is the Creative Director of Judith Leiber and more importantly, her friend, into her Calabasas closet which can easily pass for a large New York apartment, for a much-anticipated tour for her fans.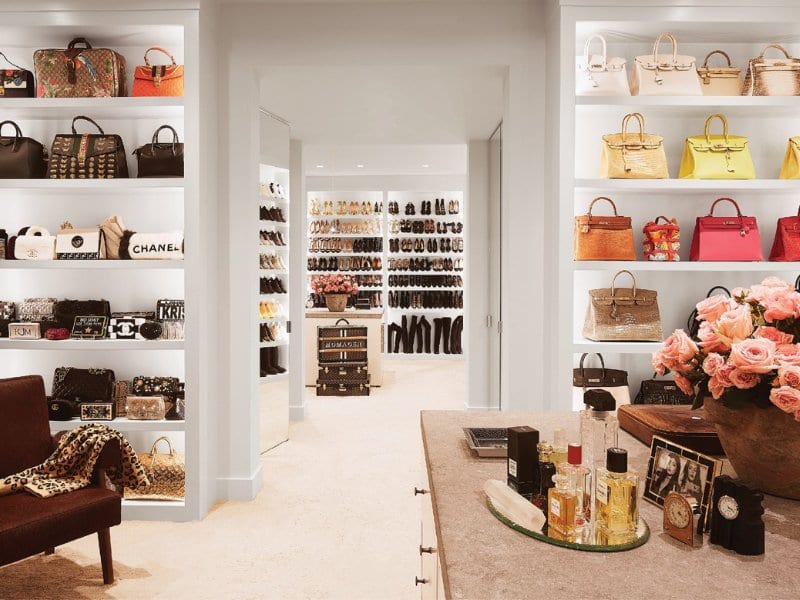 This is where it all happens and a television show is shot here almost every single day, so naturally, the stars of the show cannot be seen wearing the same clothes; there need to be a lot of options. Options include an entire wall of 25 black blazers, an indispensable piece of clothing featured in Kris' wardrobe, an exclusive section of gowns, and enough shoes and bags for her to wear something new every day for the next 10 years! Jenner's closet comprises of multiple rooms where she hangs her "glitter and fun gowns" in the first room of her wardrobe while storing her shoes and bag collections in other sections.
The Designer Clothes Section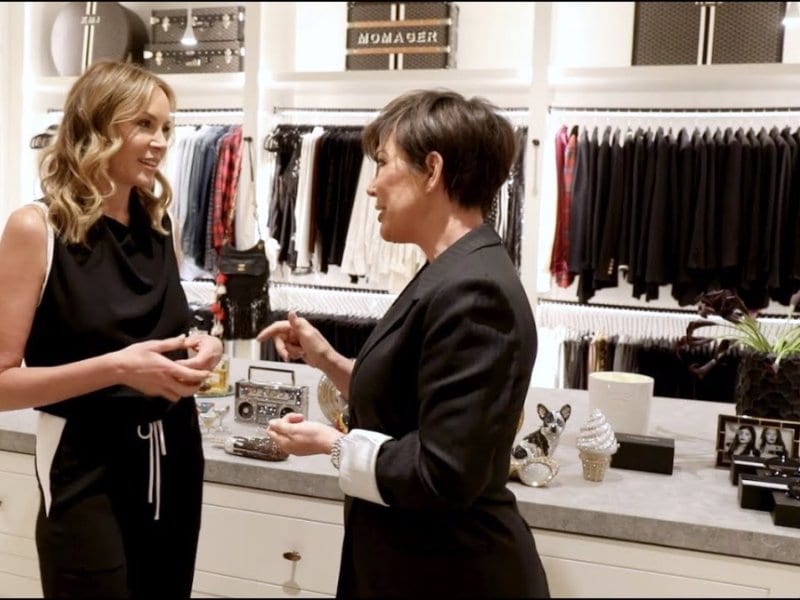 The pièce de résistance of her entire closet is her fabulous collection of monogrammed Goyard luggage. Apart from having multiple pieces from the luggage set emblazoned with her initials, she lovingly shows a trunk that reads "MOMAGER," a gift from one of her daughters, Khloé during Christmas. Her vast shoe collection with an entire wall dedicated to high heels and sneakers enables her to joke that she often ends up taking ages to decide which pair to wear on a particular day. It's a detailed process of what to put on and what matches with what, and she confesses that she is not as good at it as she used to be, so she always calls up her cousin CeCe, for advice on what to wear and 'whether these match'. To maintain organization in the massive closet, Jenner reserves one section for regular, everyday wear, her sweatsuits in which she is most comfortable. Plus, she speaks about her go-to accessory for becoming a boss lady: the fabulous scarfs she adores. She loves to flaunt the Versace black-and-gold boss lady scarves which she wears as a frequent fixture around her neck.
Purses and Handbags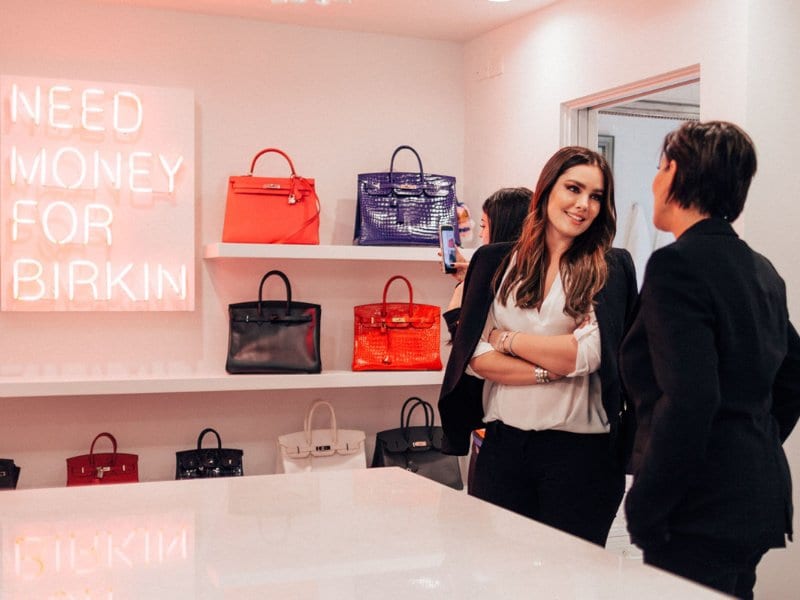 Purses are things she has had for many years while the collection and every single thing she has, evokes a wonderful memory, she says, noting that her closet has been in the making for 62 years. Like daughter Kylie Jenner, Kris has her handbags displayed museum-style as a whole lot of them look like pieces of art anyways, and this makes complete sense to us. Like Kylie, who retains the first-ever designer bag she got, Kris held on to her favorite pieces for decades. The first Judith Leiber bag she had was gifted by ex-husband Robert Kardashian for Christmas in 1980 and was exquisite.  She confesses being afraid to take it out these days. Jenner has enhanced her collection, which includes clutches that look like candy, deer, penguins, and butterflies she does not even want to use anymore.  She has a small rhinestone clutch and a gem-encrusted bag that says "LOVEY," which is the adorable name her grandkids call her, and one that looks like a black credit card reading "No Limit" and "YOLO".