Hope Cooke, a student of Sarah Lawrence College, New York was 19 and doing a typing course in Darjeeling, India, in 1961 and that's where she met Palden Thondup Namgyal, Sikkim's Crown Prince who was 36 years old, a widower and with 3 kids. They bonded over growing up lonely and isolated as she had lost her mom and her grandparents who raised her. She admitted later that fell for his deeply sad eyes, and the couple got engaged and were hitched in March 1963. Just two years later, they were crowned and declared King and Queen of their princely kingdom.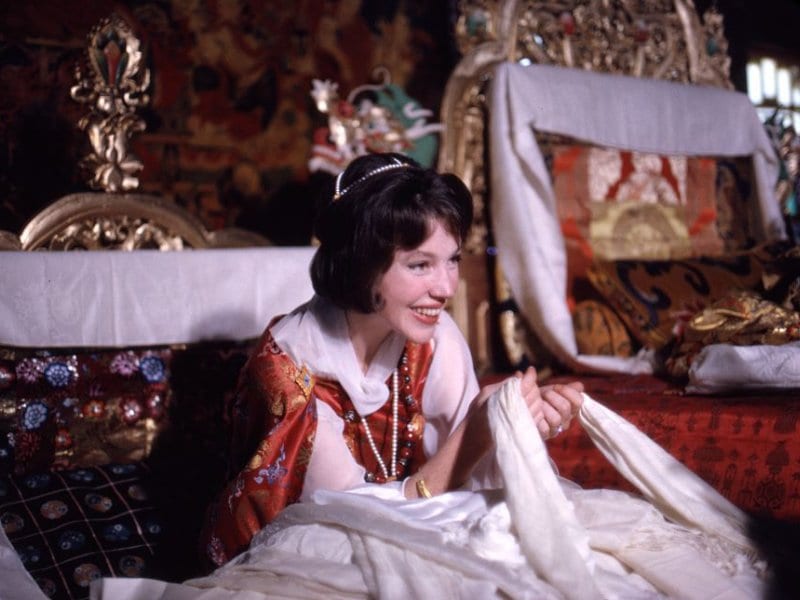 Their love story focused world media attention on a tiny kingdom snuggled in the Himalayas at a turbulent time for Sikkim where she was both an outsider and now a monarch's wife. Cooke and Namgyal delayed their marriage till 1963, as 1962 was an astrologically inauspicious year for unions, while the Sikkimese people continued raising questions about their age and cultural gaps between them.
Reality Intrudes
Their fairy-tale romance was marred by the harsh Asian geo-political realities. Sikkim, under a decade old treaty, remained autonomous but under Indian protection. Sharing a volatile border with China, it got enmeshed in the Sino-Indian 1962 border war, which resulted in the Dalai Lama's fleeing in 1959 from Tibet to seek sanctuary in India. International observers felt that their marriage overshadowed strategic alliances being forged. China had invaded Tibet which had close historical links with Sikkim. It seemed that USA had sided with Sikkim and India against China and Russia as adversaries.
Clouds on the Horizon
The 1950s had actress Grace Kelly who wedded Prince Rainier of Monaco but the 1960s had Hope Cooke. Namgyal started ruling in 1964, upon his father's death, but both were formally crowned as ruling monarchs in 1965. Namgyal was seen as the head of the Buddhist royal family. Adjusting to a new way of life, she felt lonely and restricted by royal etiquette. Despite having renouncing her citizenship, Cooke was suspected of being a CIA agent. Domestic bliss at home was disturbed due to Namgyal's dalliance with a Belgian woman who happened to be married and Hope's involvement with an American. As the marriage suffered, so did the kingdom. In early 1970s, India pressurized Sikkim to join the Indian Union, and that was also the time when Cooke started habitually consuming Valium and was constantly drinking.
The Escape and Exile
The royal family remained trapped in it's isolated hilltop castle when Cooke managed to escape in 1973, with her two kids and her stepdaughter. Flying all of them to New York, she had now become a poor immigrant. No longer a citizen of the US, she was seen as overstaying her visa, but finally the deportation threats ceased with President Gerald Ford granting her and her family a green card.
The Fairy Tale Ends
The Sikkim Namgyal was pressurized by the Sikkim National Party in power since 1974 to integrate with India and the fairy tale ended, with India sending troops to encircle the palace and overthrow the king. A hurried referendum showed that 98% Sikkimese citizens preferred joining India and thus, on May 16, 1975, the princely state of Sikkim joined India to become it's 22nd state.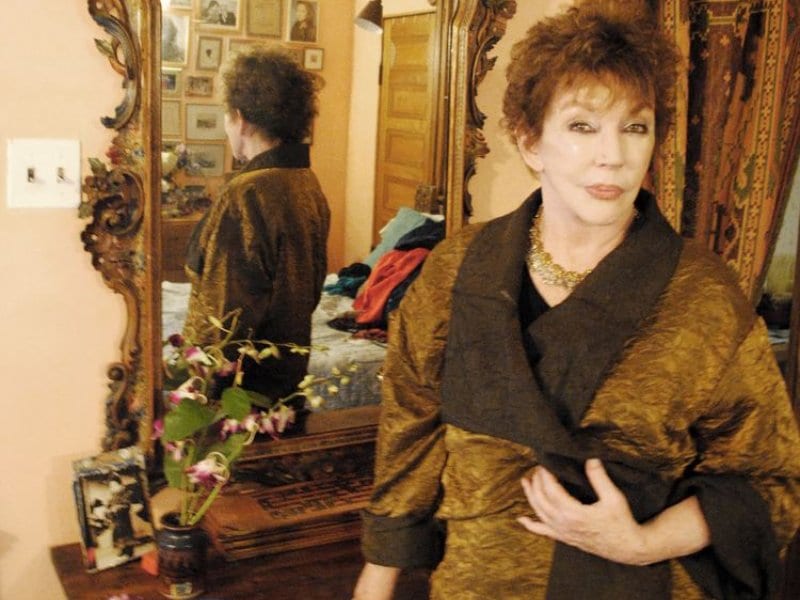 The deposed Namgyal was put under house arrest, could not speak to the press or leave the country. In 1978, his eldest son and the then-Crown Prince, died in a vehicular accident and Cooke and Namgyal officially separated the same year and 2 years later, the couple divorced. In 1982, the Namgyal died due to complications from cancer and in 1983, Cooke remarried. The former Queen still resides in New York, having internalized Sikkim in her heart.