Floyd Mayweather now resides in a 22,000-square-foot, five-bedroom and seven-bath, custom-built mansion in Las Vegas, Nevada. From very humble beginnings and living in very difficult and drug-riddled neighborhoods, Floyd Mayweather the boxing champion is known for his whopping 50 wins and 0 losses. He began boxing as a child, and has never lost a professional bout.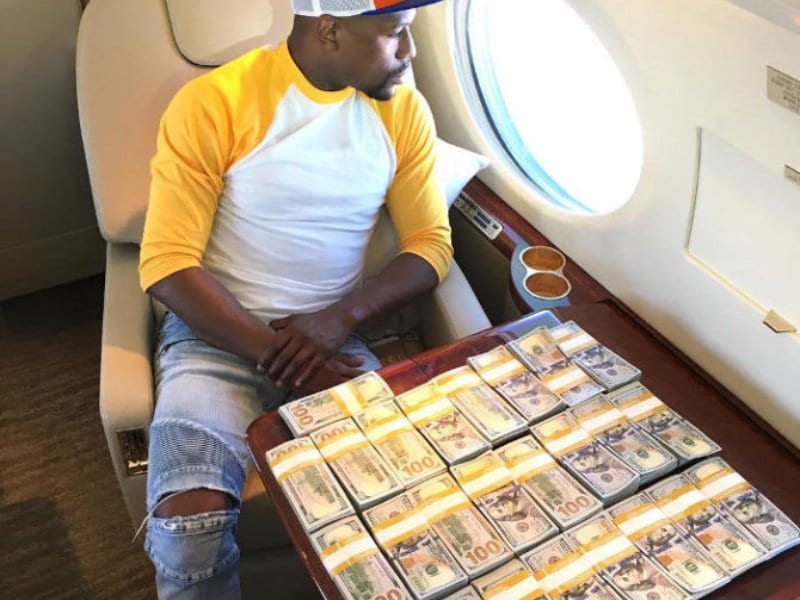 Some experts estimate his net worth to be around $560 million while others place the amount at somewhere between $700 million and $1 billion. Mayweather's insane hobby of buying and hoarding expensive cars, and never even driving them, is well known but the renowned boxing superstar shocked us all yet again by purchasing another lavish plane. Mayweather took to social media to gush about his latest toy, his very own private jet.
THE PURCHASE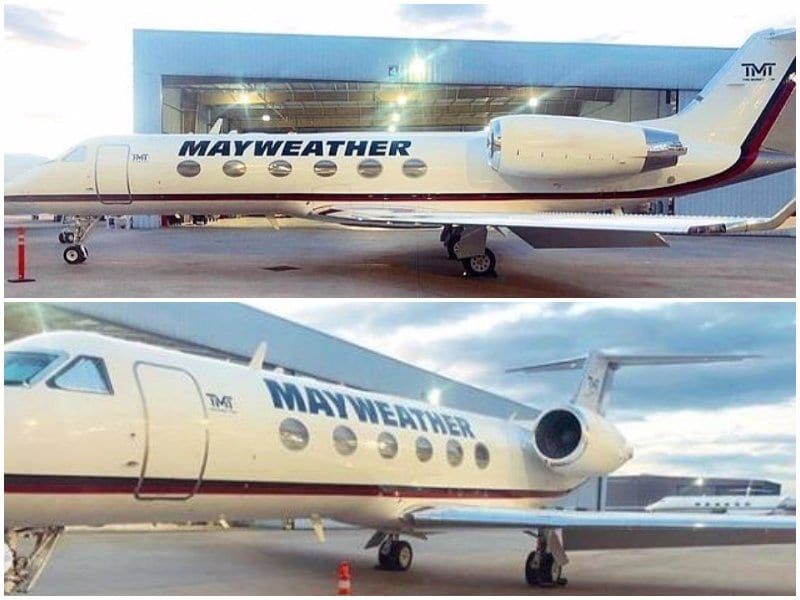 On Instagram Mayweather posted many photos showing off every nook and cranny of his lavish aircraft from every possible angle, as well as giving his fans a sneak peek into his ultra-luxurious Gulfstream G650 capable of cruising up to 650 miles per hour. The private plane has a shocker of a base price tag of $60 million! Knowing Mayweather, he has surely had the plane modified and added custom features to fit his expensive tastes. What is even more astonishing is that he purchased the aircraft as his 41st birthday gift to himself last year. Even though a year has passed since his splurge, Floyd is unable to stop admiring his latest toy to this day. The boxing superstar shared photos of him boarding the private jet and flying to Iceland, France, and Russia, besides Bali, Caicos Islands, Bangkok, Hong Kong, Dubai, Monaco, Philippines and Singapore. Fans are left wondering about where Mayweather will be off to next. Considering the boxer's very adventurous nature, he will surely find himself flying off soon, and he'll definitely let us know via his social media updates.
THE FEATURES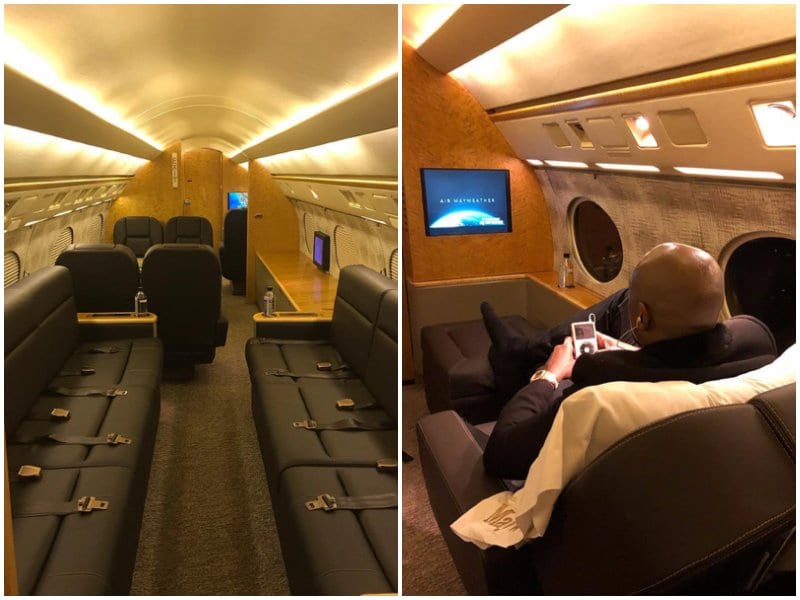 What does this luxurious jet look like inside? We intend to provide an exclusive peek into the luxurious features worthy of a true superstar like Mayweather. The plane's exterior features a custom "50-0" logo on the wingtip, symbolizing Mayweather's flawless and undefeated record in the boxing industry. The interior has comfortable couches where the passengers could sit and possibly take a nap very comfortably. While sharing photos with fans Mayweather feels sentimental and grateful about his journey upwards from very humble beginnings. He said he splurges on luxuries so as to reward himself as he works hard and also to remind himself of his accomplishments and how he rose from poverty to become a successful man not only in his boxing career but also in his business undertakings and his personal life. Mayweather believes he is deserving of these lavish luxuries since he has given his blood, sweat and tears to be where he is.
THE LESSON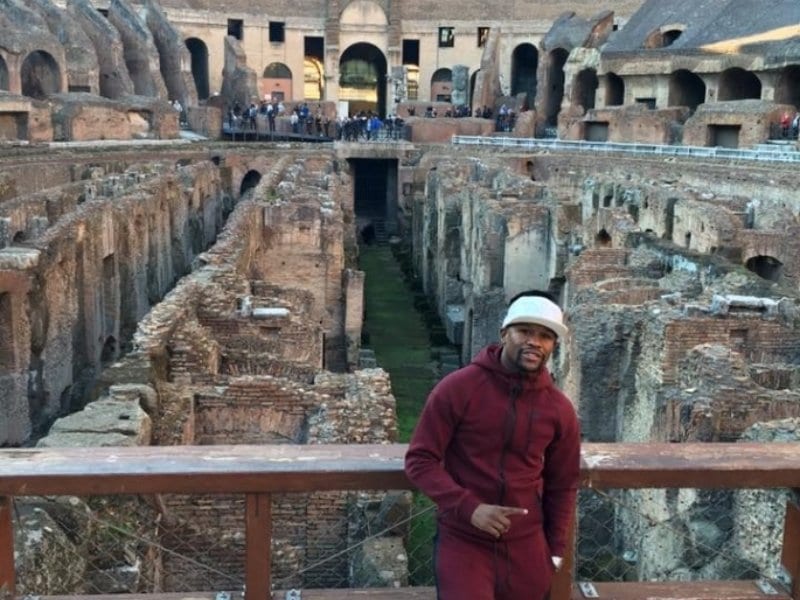 If there's a lesson Mayweather wishes to impart to the world, that is: you can overcome anything with dedication and hard work. At a time when instant gratification is very rampant, he reminds himself to continue to work even harder, with 100% commitment and dedication, continue to make excellent investments to achieve all possible dreams and become successful. To be able to live an incredible and lavish lifestyle one must work hard!